The Top Business Communication Blogs of 2018
Become a better communicator in the workplace this year
Congratulations to the Top Business Communication Blogs for Workplace Communication Skills in 2018.
When it comes to the field of business communication skills in the workplace, there is definitely no shortage of material.
The real question becomes, who should you listen to and why? This is exactly what we asked when we reviewed 100's of blogs on this subject to determine who are the subject matter experts.
What makes this list of experts special is their ability to simplify complex topics, share the latest trends, and provide fresh insight into the fields of business communication and leadership. Their advice is designed to help you create a competitive advantage in your career.    
Whether you're in college, an early career business professional, a mid-career professional, or an executive, there are always opportunities to build effective relationships on the fly. These blogs provide the latest tips, tricks, and techniques that are designed to help fast-track your career. 
2018 Top Business Communication Blogs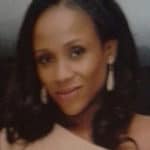 Rethinking Business Communications
Blog: https://lucilleossai.com/blog
Focus: The Rethinking Business Communications Blog highlights how to use communications to achieve results. Learn. Grow. Achieve great things by using communications the right way.
Key Article: The Case For Clarity In Business Communication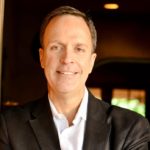 Mark Sanborn
Blog: https://marksanborn.com/blog/
Focus: New York Times Bestselling Author | Inspirational Leadership Keynote Speaker | Motivating Leaders to Become Better Than Best
Key Article: Engage Others: Learning from the Pros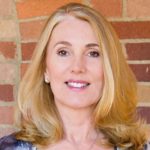 Julie Winkle Giulioni
Blog: http://www.juliewinklegiulioni.com/blog/
Focus: Career Development Strategies for Managers
Key Article: What's your Story? Leadership and Storytelling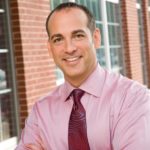 The Grossman Group
Blog: http://www.yourthoughtpartner.com/blog
Focus: We help leaders and teams solve tough business problems, connect leaders & employees to strategy, engage employees, and improve business performance.
Key Article: What You Need to Know About Body Language to Communicate Effectively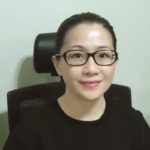 Communication Beyond Words
Blog: https://jolynnchow.wordpress.com/
Focus: We provide training solutions to address your organization's communication needs.
Key Article: Sharpen Your Written and Verbal Communication Skills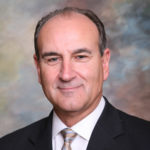 John Mattone
Blog: http://johnmattone.com/blog/
Focus: Authority on INTELLIGENT LEADERSHIP (IL) and the Creator of the IL Executive Coaching Process and Certification; World's #2 Ranked Executive Coach.
Key Article: Intelligent Leadership – All You Need To Know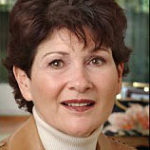 The Language Lab
Blog: http://www.thelanguagelab.ca/blog/
Focus: Effective Business Writing
Key Article: Nonverbal Communication: When Actions Speak Louder Than Words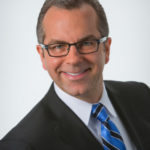 Skip Prichard
Blog: https://www.skipprichard.com
Focus: CEO with a mission to share ideas & inspiration. My blog: Leadership Insights with interviews with bestselling authors and leaders.
Key Article: 5 Tips to Master Your Next Meeting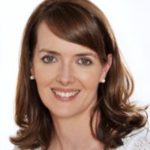 Pitch Yourself Communication
Blog: https://pinch-yourself.com/pinch-yourself-communication/dialogue/blogs/
Focus: Pinch Yourself Communication is a strategic communication consulting firm that exists to help clients achieve success through effective communication and stakeholder engagement.
Key Article: Cutting all jargon is essential to effective communication, or is it?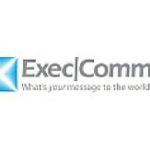 Exec-Comm
Blog: http://www.exec-comm.com/blog
Focus: Helping professionals communicate with more impact and clarity.
Key Article: How to Strike up a Conversation at a Conference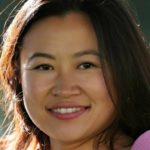 Be My Career Coach
Blog: http://bemycareercoach.com
Focus: Develop Soft Skills – Work Smart & Live More
Key Article: 9 Most Important Business Communication Skills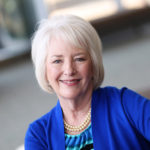 Management Help
Blog: https://managementhelp.org/blogs/communications
Focus: This blog helps you improve your business planning by providing articles, opinions, commentary and many related resources.  The blog is for a general audience, including beginners and those advanced in business communications.
Key Article: Five Keys to Effective Communication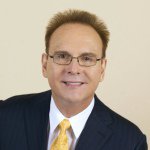 Business Communication Network
Blog: http://blog.businesscommunicationnetwork.com
Focus: Insights and commentary from the authors of the world's leading business communication textbooks
Key Article: Using the Business Communication Course to Teach Professionalism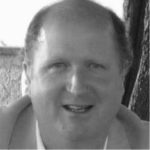 Walker Stone
Blog: https://walkerstone.com/blog
Focus: We comprise a team of top class trainers, writers and marketers who are committed to boosting your writing skills. We provide a training service which matches your learning needs in terms of topic, business focus and value – as well as your calendar.
Key Article: Art of Influence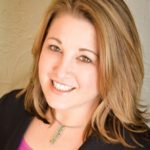 Candid Culture
Blog: http://candidculture.com/blog
Focus: We teach people what to do and how to do it.
Key Article: EFFECTIVE COMMUNICATION IN THE WORKPLACE – SOMETIMES YOU'LL GET IT RIGHT AND SOMETIMES YOU WON'T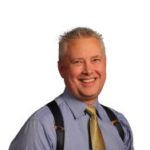 Kevin Eikenberry
Blog: http://blog.kevineikenberry.com/
Focus: Leadership development expert. Follow my page for articles and resources to help you become a remarkable leader
Key Article: Communication Best Practices: Eliminate negative attitudes and improve relationships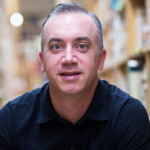 Daniel Decker
Blog: http://www.danieldecker.net
Focus: This blog is about thoughts on Possibility, Perspective, Influence, Leadership, Publishing, Book Marketing, Marketing, Social Media and more.
Key Article: 6 Ways to Master the Art of Woo (Winning Others Over)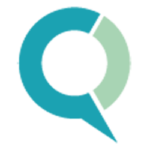 Quantified Communications
Blog: https://www.quantifiedcommunications.com/blog
Focus: Improving communications through data science
Key Article: The 2014 Toastmasters Public Speaking World Champion vs. leading CEOs: Who is the better communicator?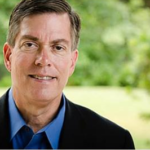 Roger Dooley
Blog: http://www.rogerdooley.com/blog
Focus: Management, personal productivity, and occasionally random topics
Key Article: Alan Alda Explains the Science of Effective Communication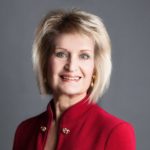 Booher Research Institute
Blog: http://www.booherresearch.com/blog
Focus: Booher Research Institute offers these communication-related consulting, coaching, and speaking services
Key Article: 10 Tiny Things That Create Big First Impressions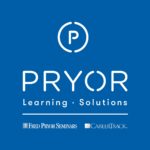 Pryor Learning Solutions
Blog: https://www.pryor.com/blog
Focus: deliver the best and most cost-efficient continuous learning experience across the U.S.
Key Article: How to Improve Business Communication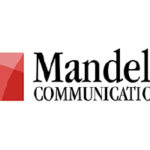 Mandel Communications
Blog: https://www.mandel.com/blog
Focus: Communication Skills Training to Drive Workplace Performance
Key Article: Lessons Learned From a Master Storyteller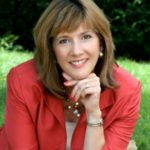 It's How You Say It
Blog: http://itshowyousayit.com/category/blog
Focus:  "It's HOW You Say It" is the 'how' and 'why' of effective business communication, supported by scientific research and practical application.
Key Article: Lead with Vision AND Heart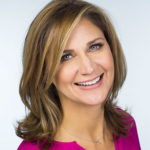 Nancy Milton
Blog: http://nancymilton.ca/blog
Focus:  Communication Better. Work Smarter. Live Happier.
Key Article: BUSINESS COMMUNICATION SKILLS; TIPS FOR HANDLING AN UNCOMFORTABLE CONVERSATION.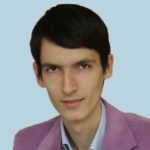 People Skills Decoded
Blog: http://www.peopleskillsdecoded.com
Focus:  Building Social Confidence
Key Article: The Difference between Confidence and Arrogance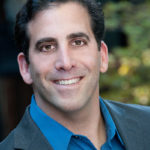 Career Advancement Blog
Blog: https://careeradvancementblog.com
Focus:  Career Advancement
Key Article: Six Smart Strategies for Communicating with High-Level Executives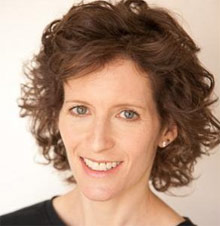 Kayla Schwartz
Blog: http://www.kaylaschwartz.com/blog/
Focus: Presentations & Communication
Key Article: Active Listening vs. Miscommunication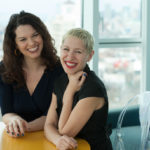 Be Spoken Partners
Blog: http://bespokenpartners.com/blog
Focus:  Own Your Voice 
Key Article: ALL IN THE EYES: HOW EYE CONTACT CAN HELP YOU CONFIDENTLY COMMUNICATE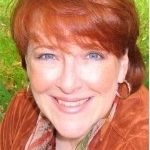 Passion For Business
Blog: http://www.passionforbusiness.com/blog
Focus: Small Business Coaching and Consulting for the Entrepreneur
Key Article: How to Make the Most of a Business Networking Event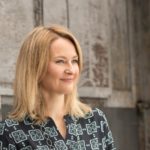 The Hedges Company
Blog: https://www.thehedgescompany.com/blog 
Focus: COMMUNICATE LEADERSHIP Inspire excitement. Foster commitment. Drive change. Authentically engage.
Key Article: Why Job Interviews are Like Flipping a Coin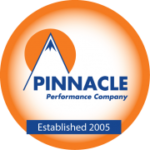 Pinnacle Performance Company
Blog: http://pinper.com/blog
Focus: Our mission is to share our experience as a global communication skills training firm with you in order to make everyone a better more effective communicator.
Key Article: Communication skills in the workplace: Tips and Guide | Nonverbal Communication
Effective Business Communication Skills