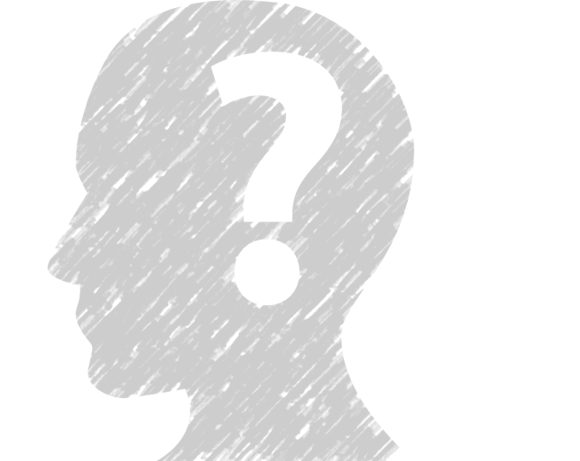 Free Resource
Free Personality Assessment
Do you really know how people perceive you in the workplace, in an interview, or even a presentation?
In less than 30 seconds, this short but powerful tool will help you uncover your base personality. This assessment is based on the behavioral model of DISC, which will quickly identify which of the 4 personality quadrants you're most dominant in.
Your dominant personality style heavily influences not only how people perceive you but also your personal habits, your communication style, leadership style, and even how you interact with friends, family, co-workers, and teams.
Building Rapport in Business
What's the most important skill in Business?
Establishing rapport.
It's the essential skill needed to establish a genuine relationship and builds trust with someone.
In this in-depth free online book, you'll discover building rapport is a combination of several different communication skills that need to come together to create a mutual feeling of trust with the other person.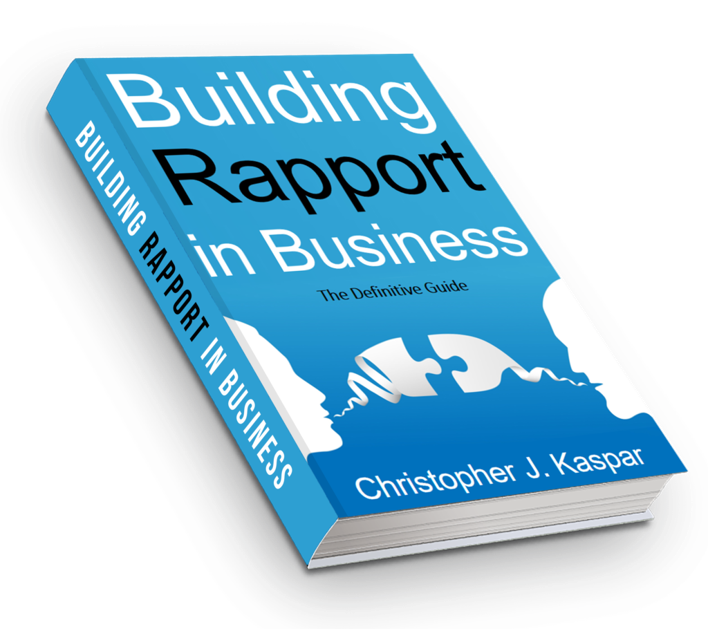 Craft Your Perfect Elevator Pitch in Just Minutes
Want to make yourself memorable in 15 seconds or less?
This tool will teach you how to trigger people to want to learn more about who you are instantly, by crafting the perfect elevator pitch for any business setting.
Our free elevator pitch builder is based on the AHEAD technique from the book First Impressions for the Business Professional.
First Impressions for the Business Professional
Did you know 15 seconds can be the difference between fast tracking your career or watching it stand still for years?
Your business communication skills are critical in Corporate America and your first impression can make or break your reputation in the blink of an eye.
This is vital in the business world as job interviews, making a sale, or even giving a presentation can be impacted in the first few seconds of your interaction with others. The tools and techniques in this book have been tested and proven to work in Corporate America.
Instantly listen to Chapters 1 & 2 absolutely free.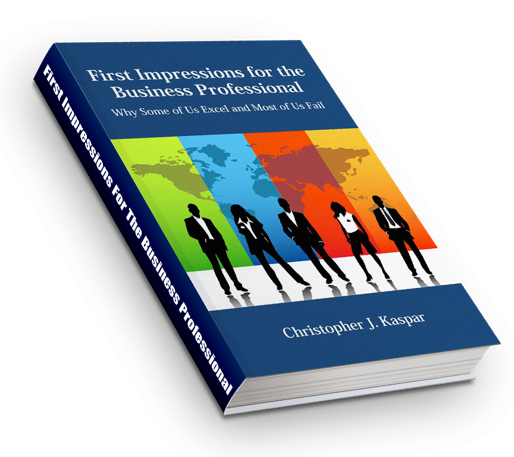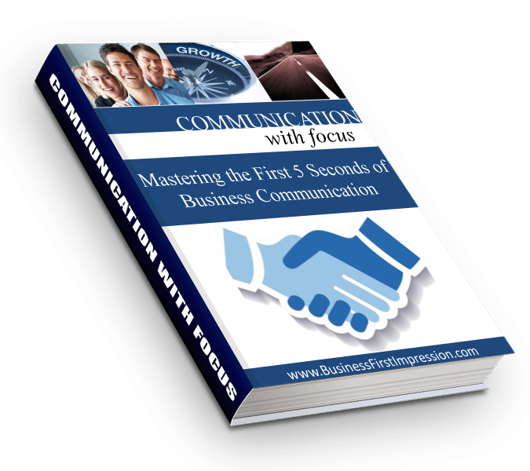 Free eBook
Mastering the First 5 Seconds of Business Communication
How does someone determine if they like you or not so quickly?
This outstanding free e-Book will help you quickly uncover how people perceive you before you say a word in business.
Discover the 9 essential attributes that are being evaluated in the first 5 seconds of meeting someone in business.
Free eBook
Quick Guide to Understanding DISC
What's the fastest way to determine someone's personality?
The behavioral model of DISC can help you quickly identify a person's personality in seconds.   
DISC is a behavioral model based on universal personality characteristics grouped into four specific quadrants.
DISC acts as a framework to determine what personality style we are most dominant in.
It's important to understand that although you are more dominant in one of the four quadrants your personality could be a combination of multiple quadrants which is called your unique personality BLEND.
This free quick guide will help you learn more about the 4 base personality styles